Kids Hair Salon Beverly Hills
Looking for the Best Kids Hair Salon in the Beverly Hills area?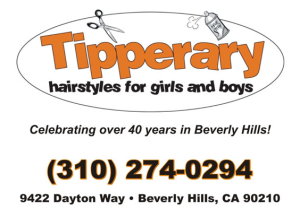 How about a children's salon that has been in Beverly Hills for over 40 years?
Treat your child to a great and all around fun experience that will leave them looking and feeling great.
Call Tipperary Kids at 310-274-0294 to discover the best kids hair salon in the Beverly Hills area.
We look forward to seeing you!