Kids Haircuts Los Angeles – Short Haircut For Kids
Hairstyling for kids is one thing that parents are usually overwhelmeded with. They wish their kids to look great as well as at the same time their hair must be manageable as well. Kids are kids and they do not know the value of keeping the hair tidy, knot free and looking beautiful. It is the parents which should be recognizing the attributes of their kid's hair and the youngster's individuality to decide on exactly the ideal match for the kid. Periodic, contemporary hairstyling is also a good option and also will certainly aid to pick a hairdo for your children.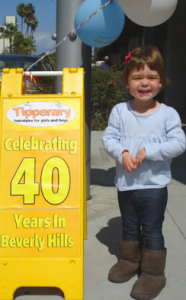 One important element to remember is the unique properties of your child's hair prior to choosing a haircut design. Leaving it too lengthy will certainly make the kid feel uneasy and additionally entice dirt into it if your youngster has curly and also thick hair. Keeping it short will certainly be ideal in the hot summer months. Just as you consider the haircut; it is additionally crucial to consider the child's character too. Short haircuts are preferred if your kids are consistently playing and are highly energized. They will certainly be a lot more comfortable with that bing said. It will certainly be simple to handle as well as much less prone to tangles.
Also take into consideration the age of your kids. Popular short cuts include as basic haircuts like straight brushed hair for gals and spikes for boys. Permit kids be kids.
When do the kids need a haircut? For some youngsters it may take a bit much longer for some kids because the development may differ from youngster to child. It is far better to give your little gals a month-to-month hairstyle if their hair expands faster.
Now you recognize that not only complicated hairstyles, also short hair styles will certainly assist your kids in enloying the hot summer days. Whatever styles you picked, just ensure that it is simple to handle, giving you less of job on maintenance.
Looking for a great kids haircut in Los Angeles? Give Tipperary Kids a call at 310-274-0294…Your little one will thank you!